49 Queen Anne Road, Chatham MA 02633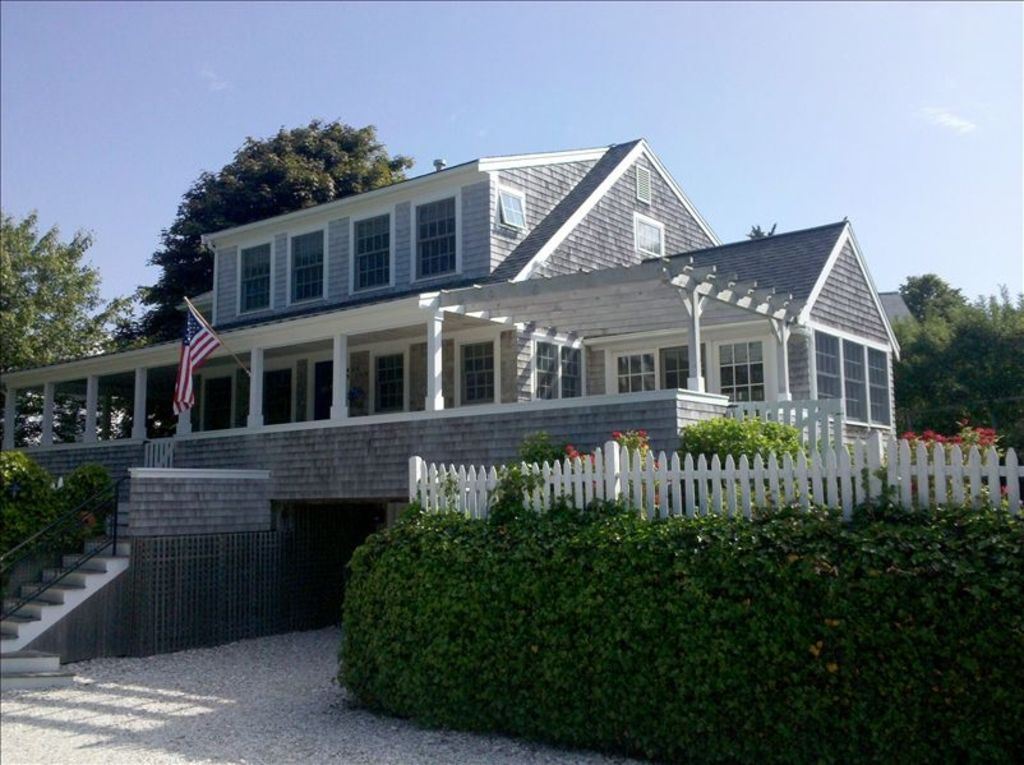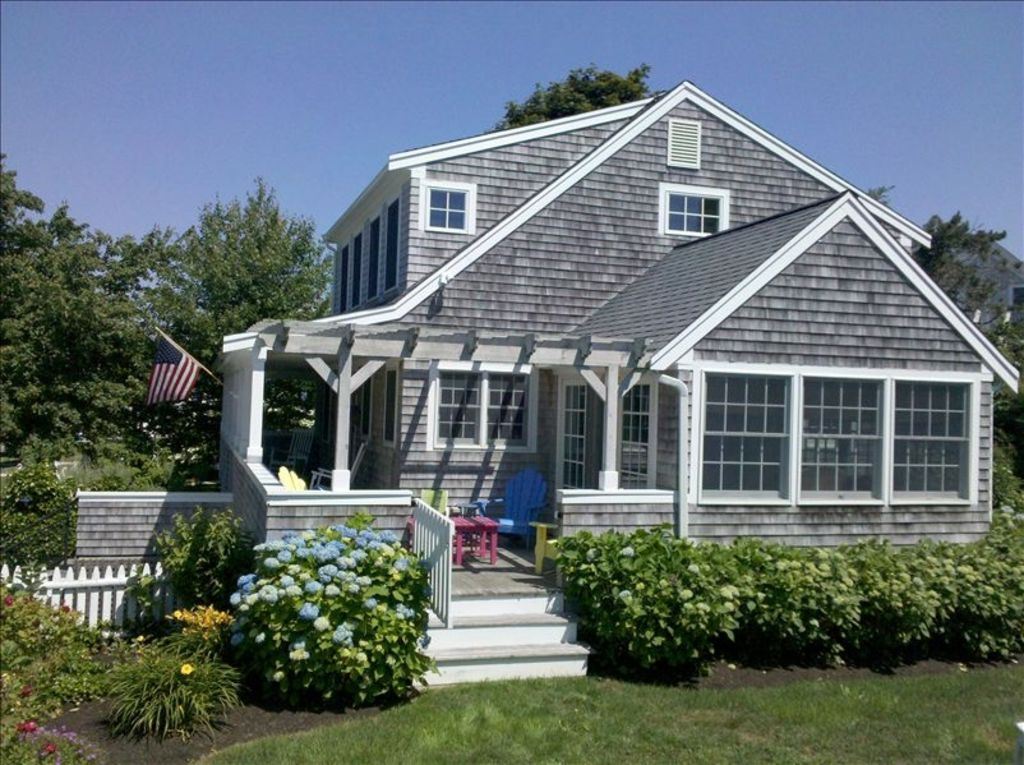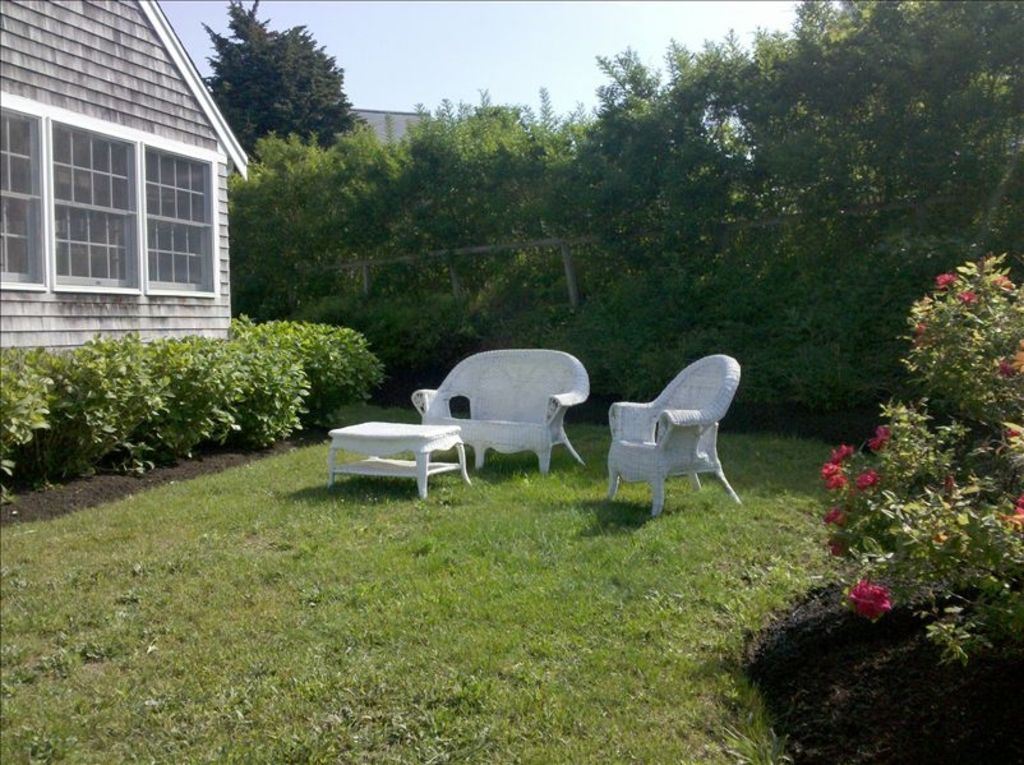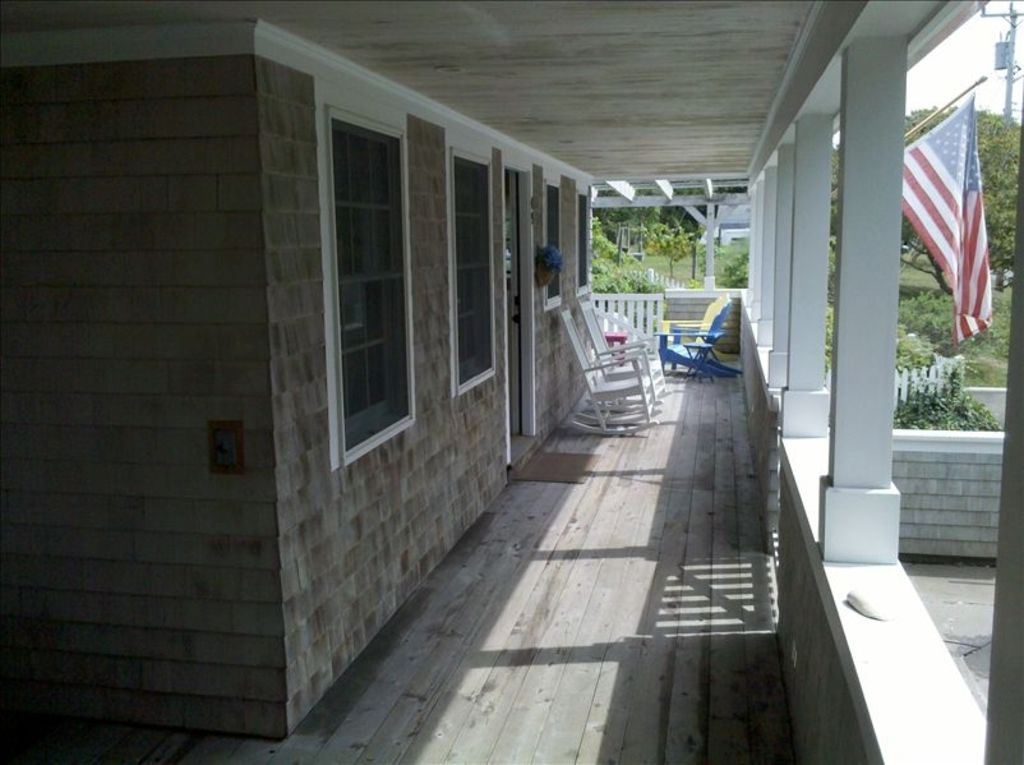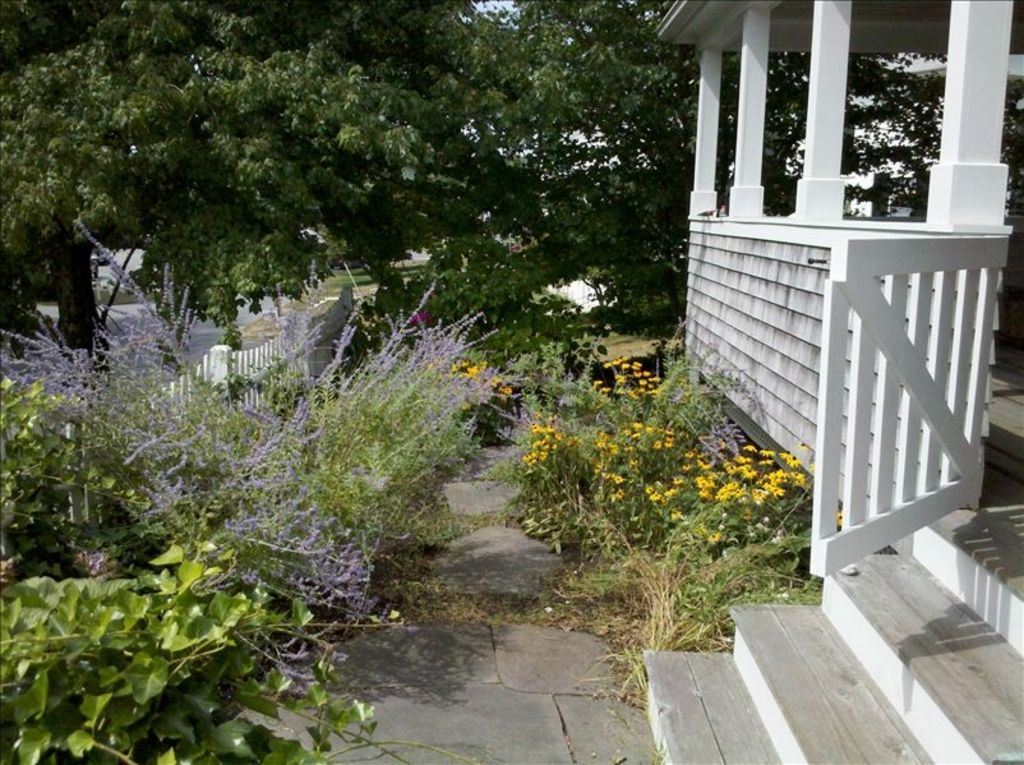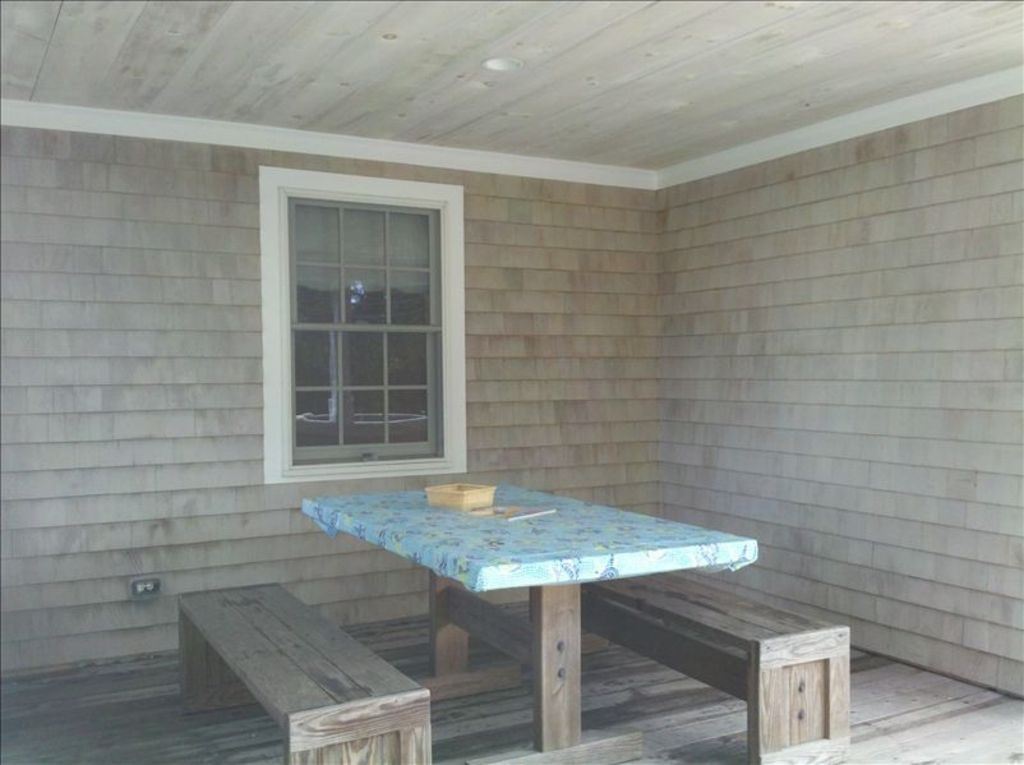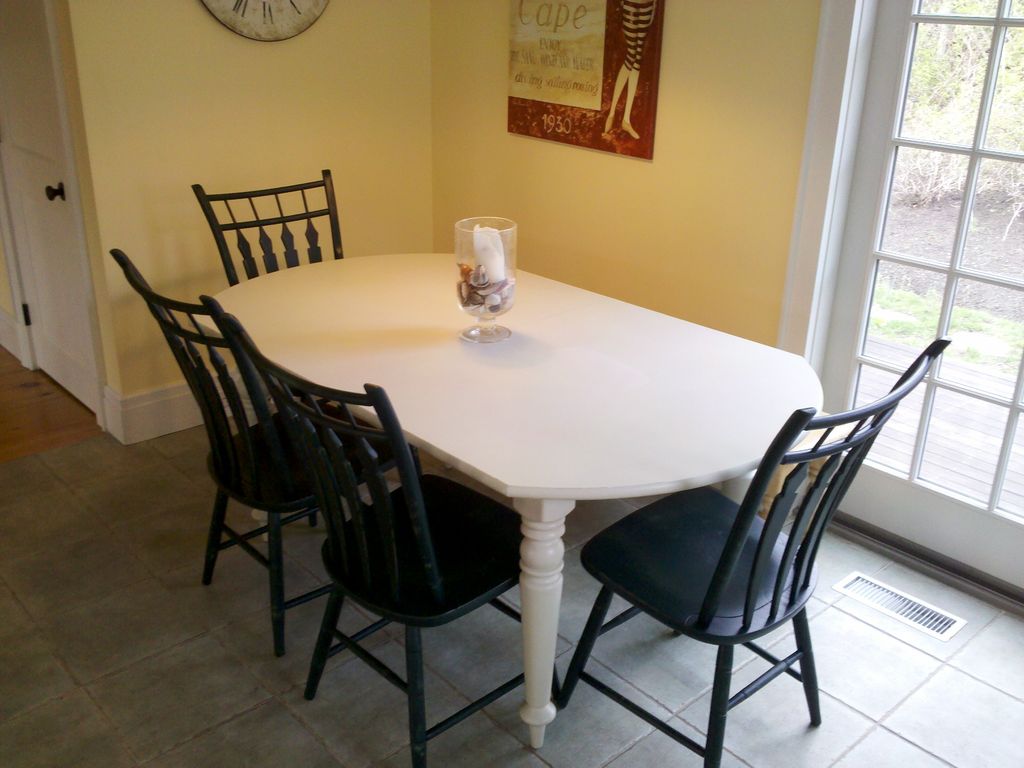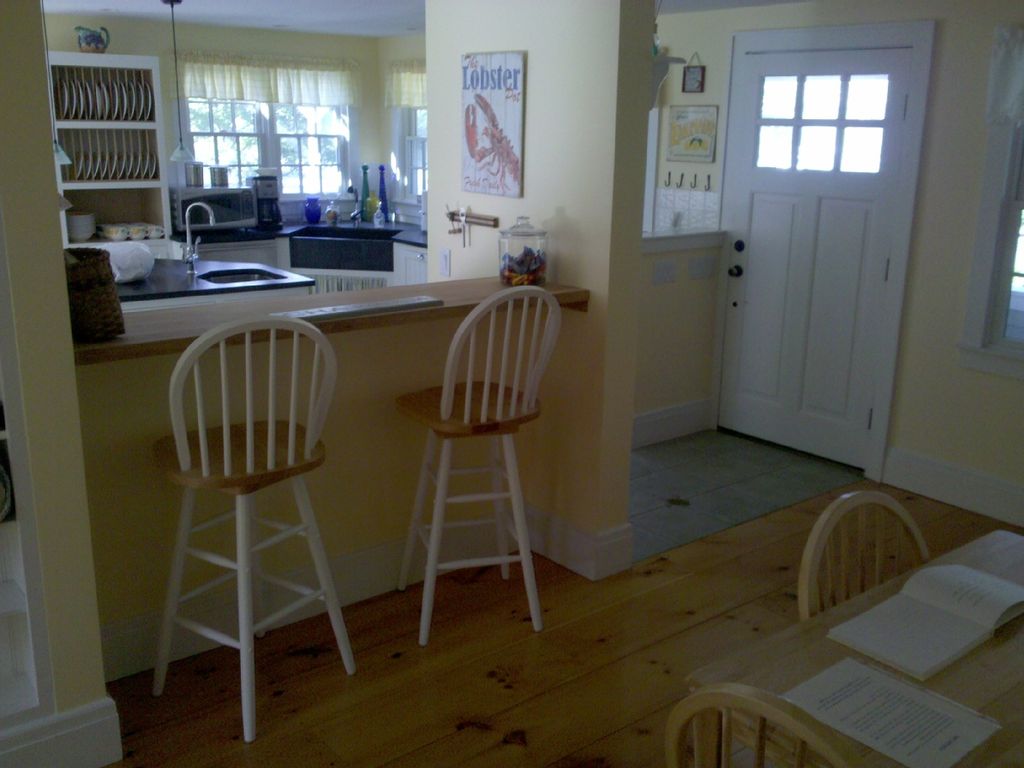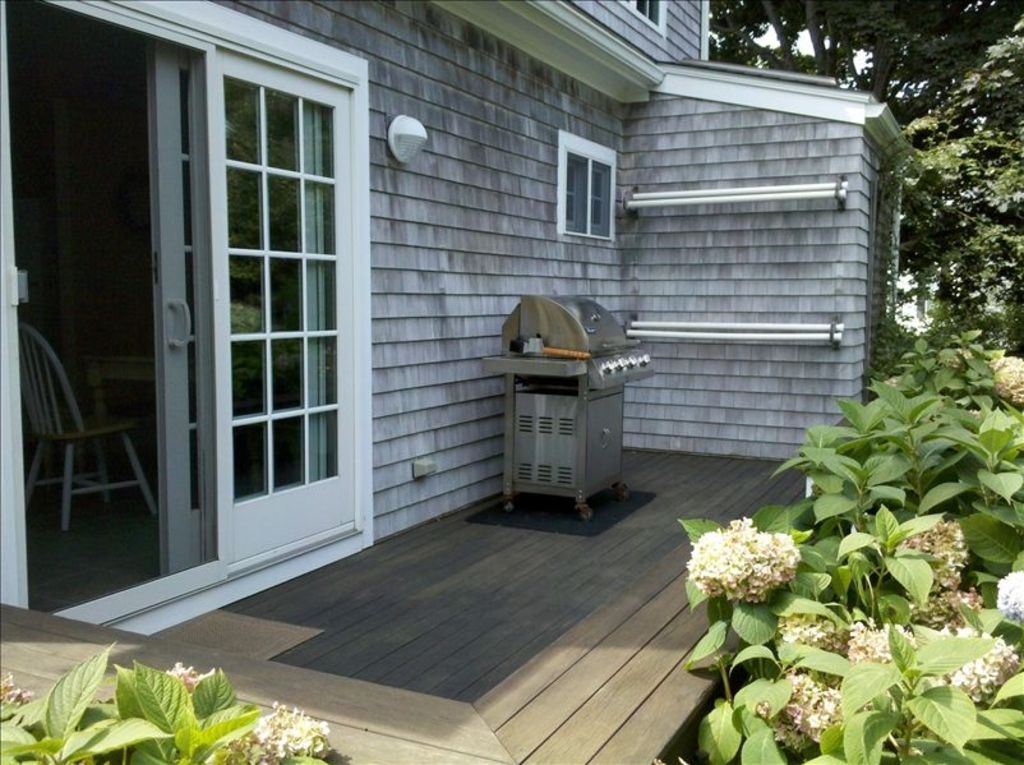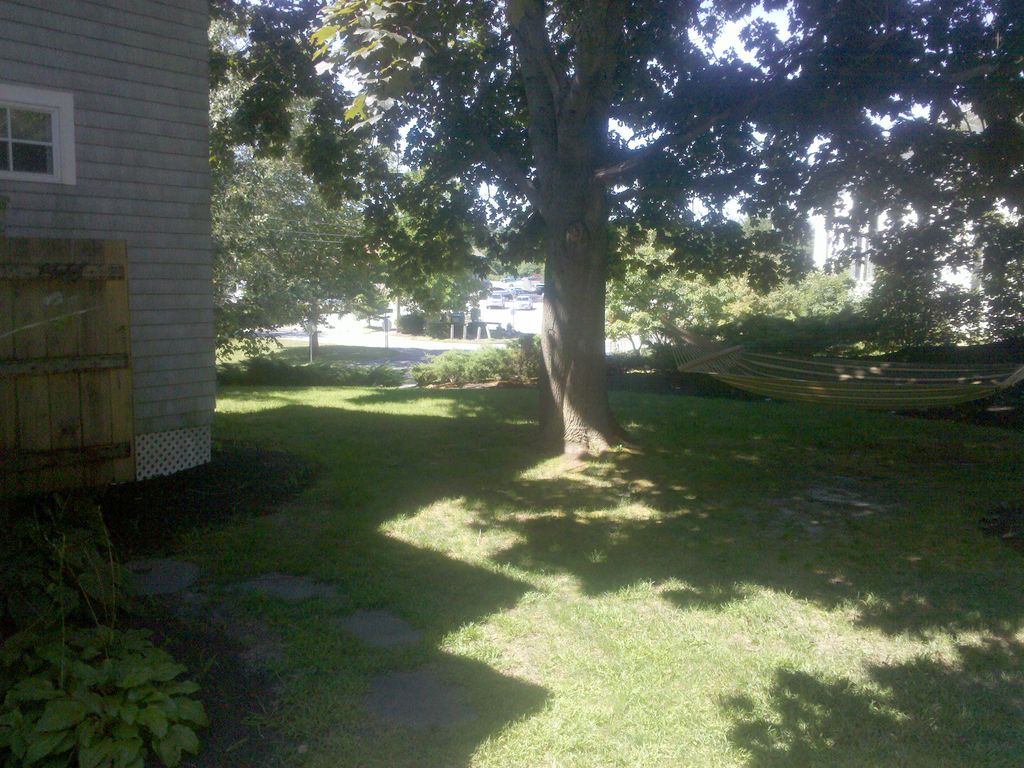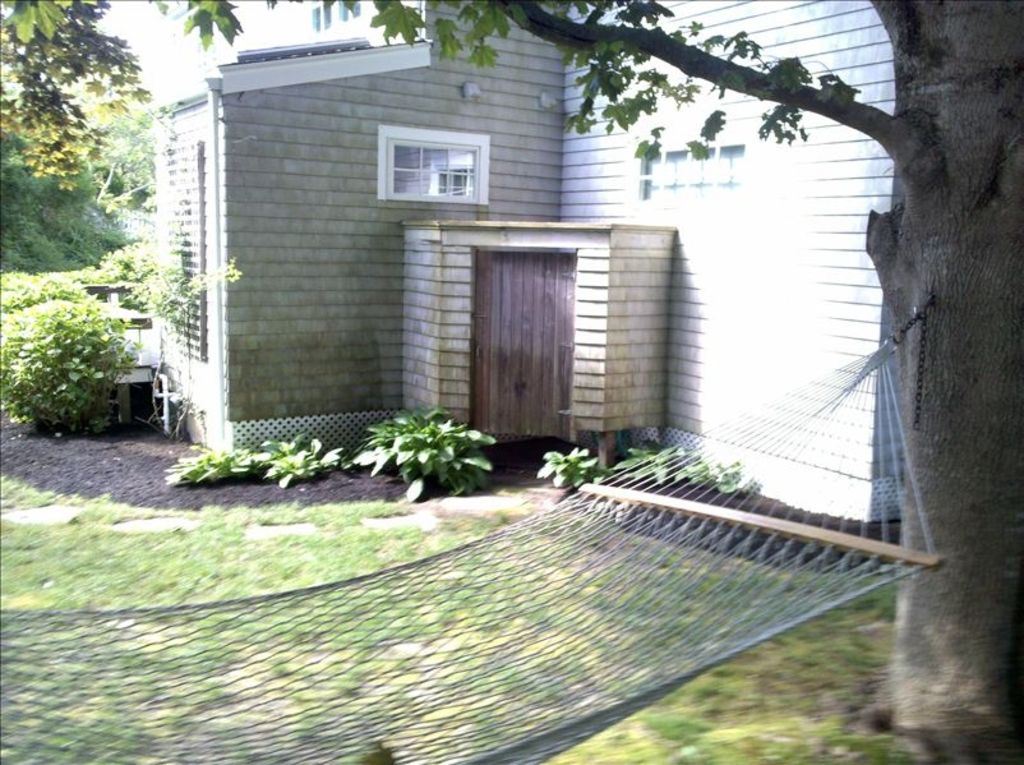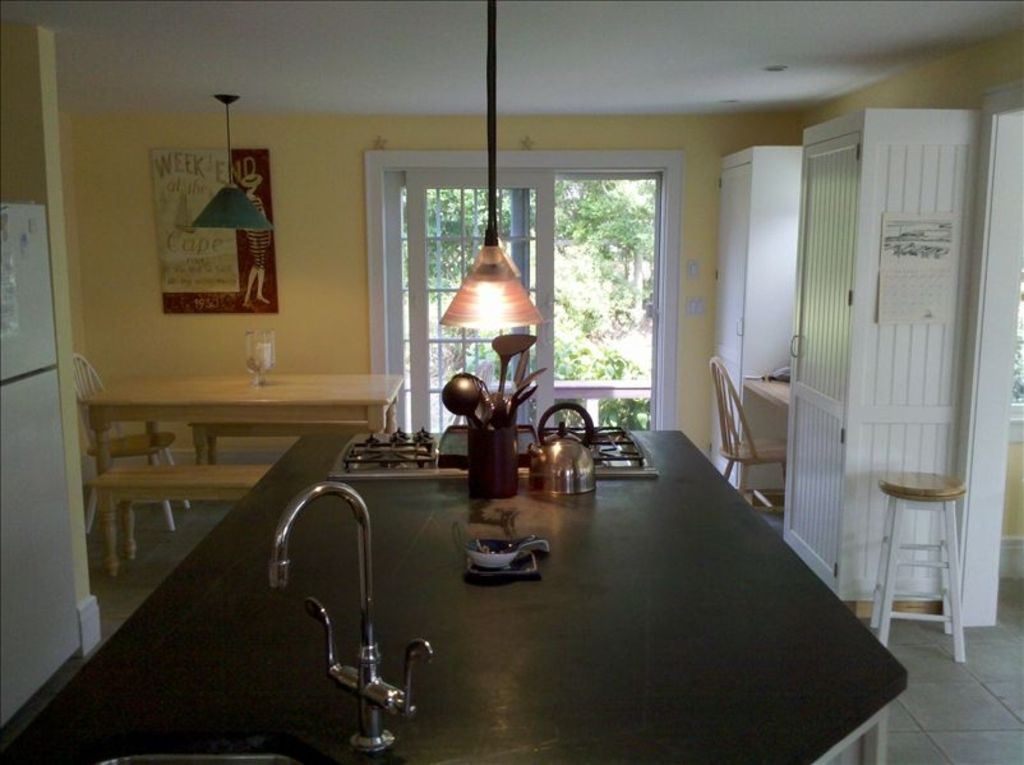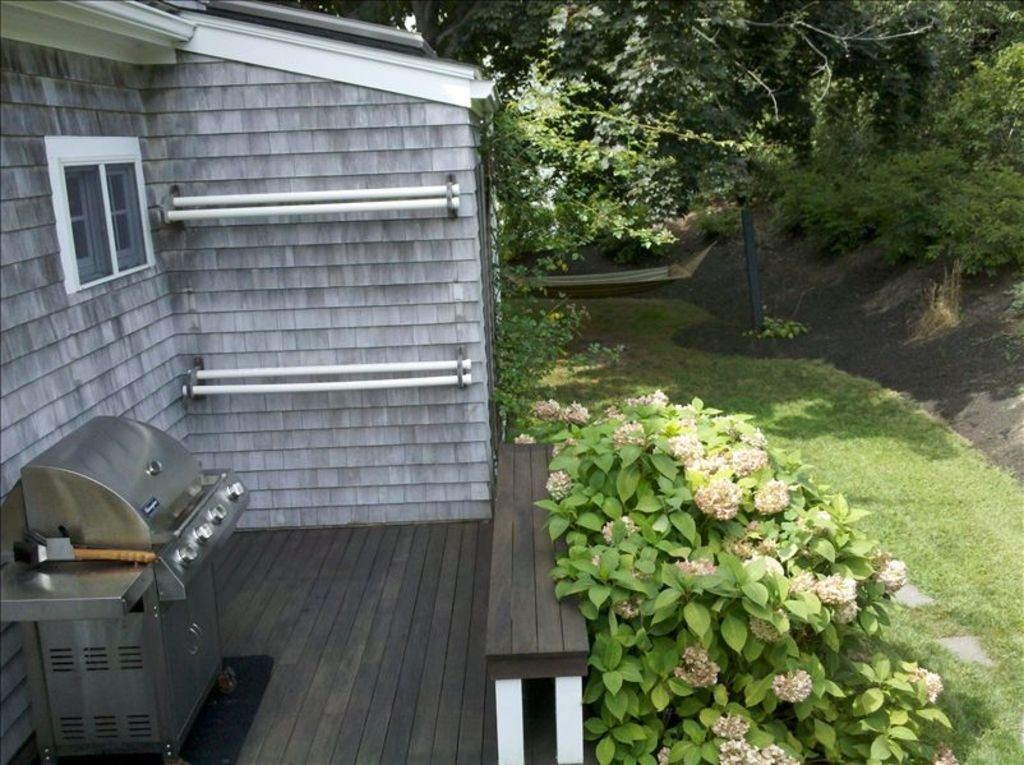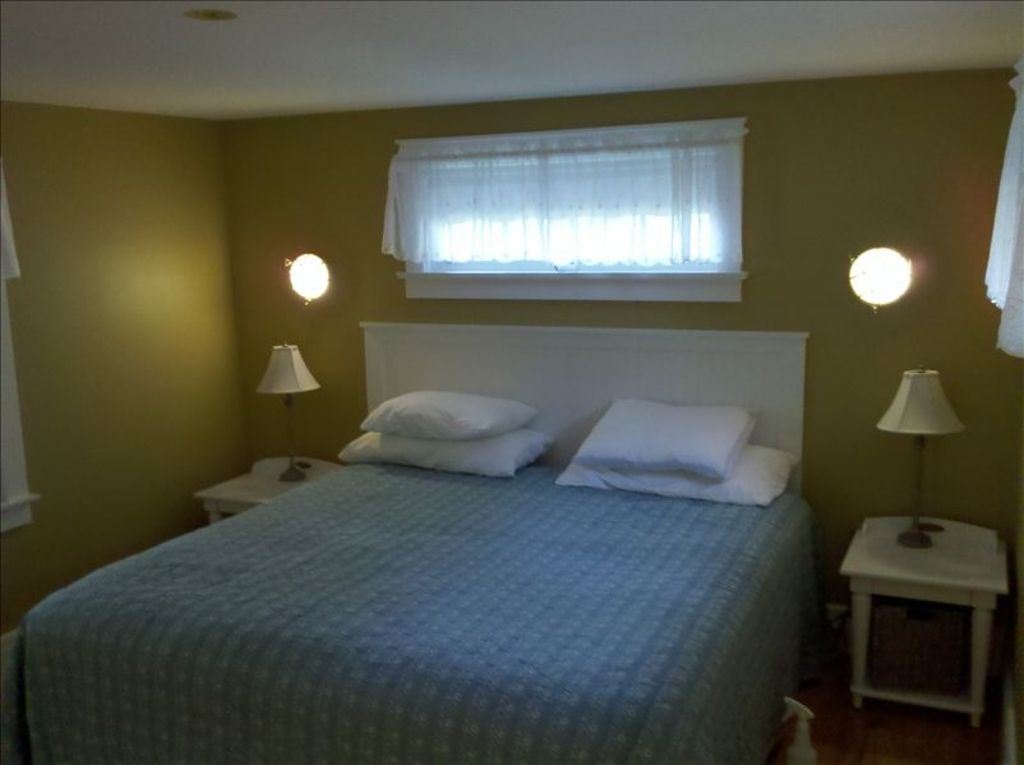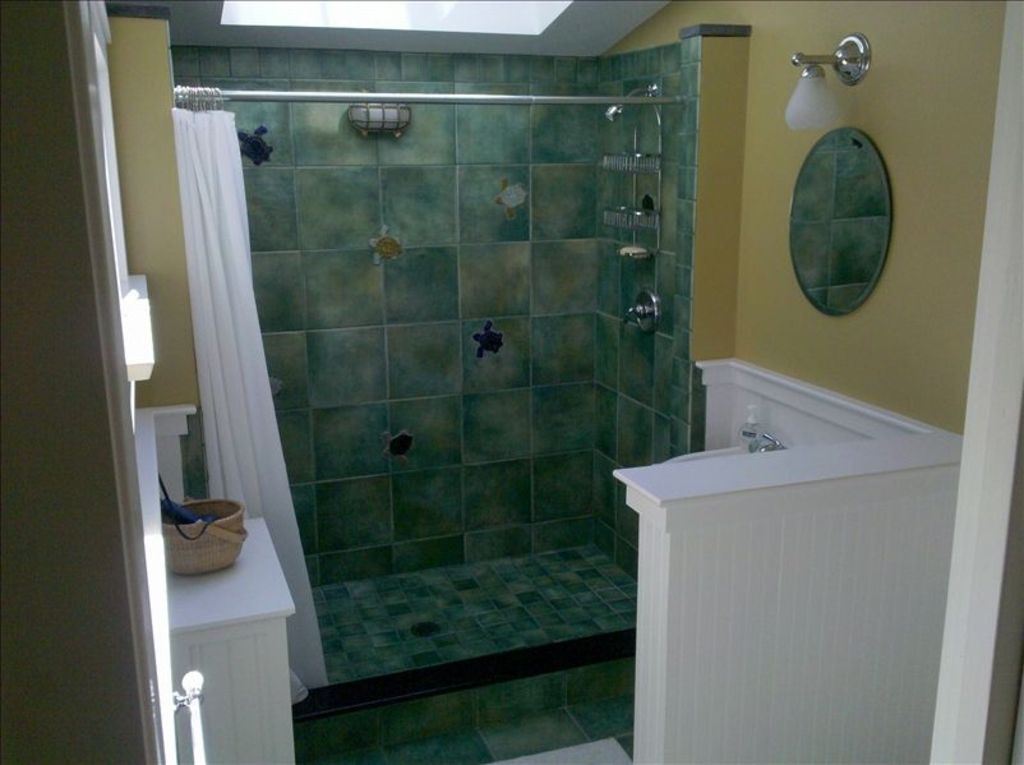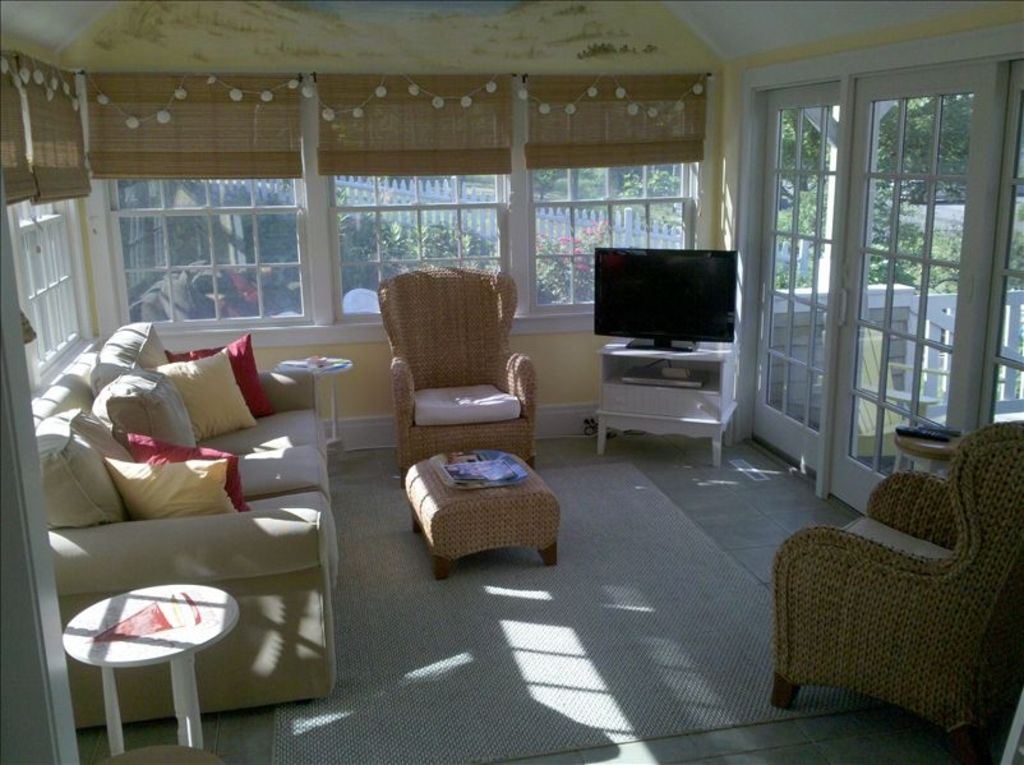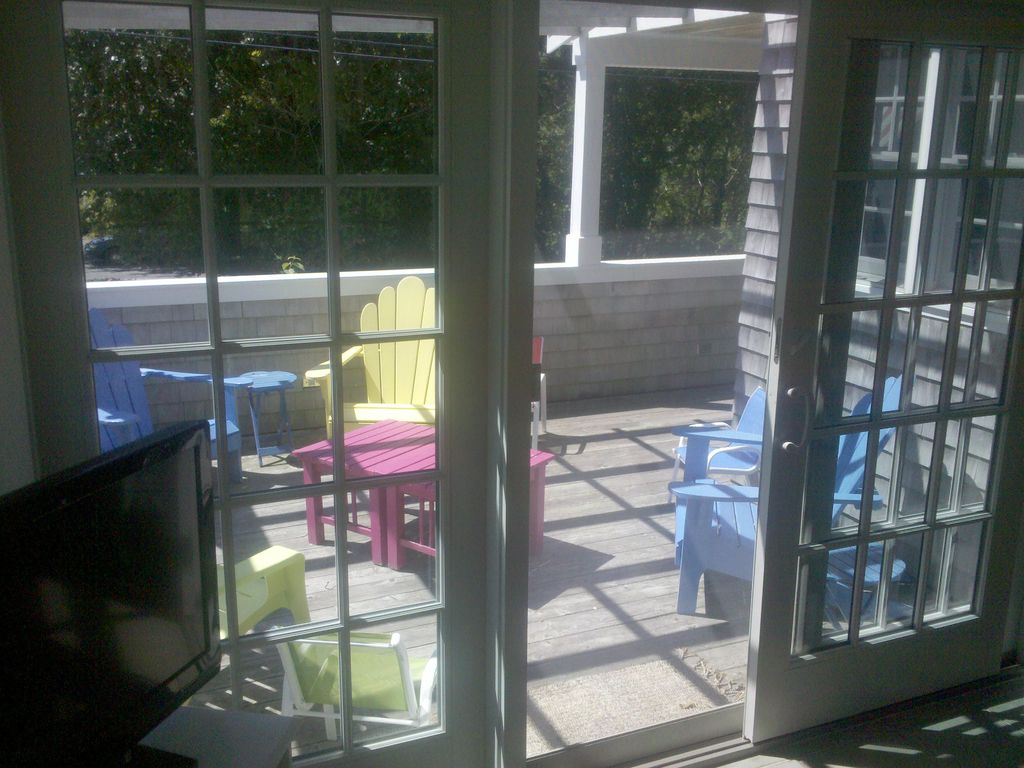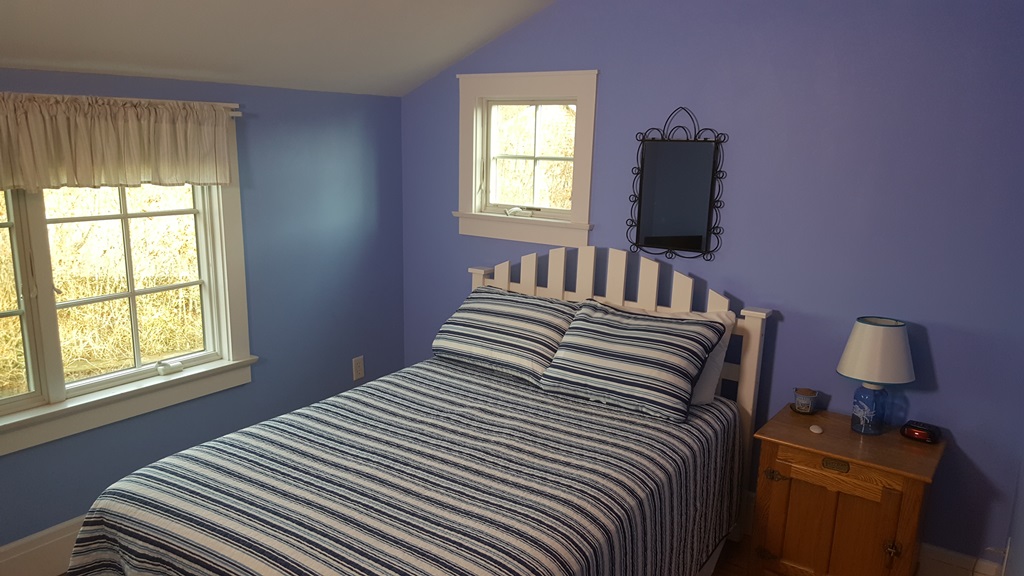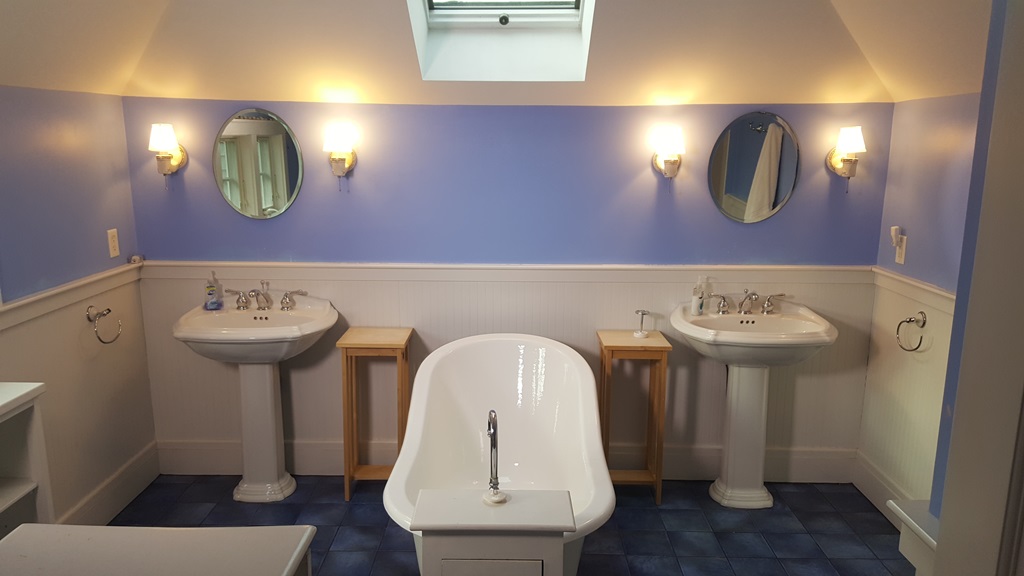 Pets : Permission first with Pet Fee
Overview
Year-round, 5 Bedrooms, 6 beds, + sleeper, 2.5 Baths, (Sleeps 10)

DESCRIPTION:
Absolutely beautiful vacation home with upscale furnishings throughout! Giant wraparound porch complete with comfortable furniture and central air conditioning (Two zones). The kitchen is a chef's dream, unless you prefer walking into town for dinner at your favorite downtown Chatham bistro. The new bike trail is just up the road and Oyster Pond Beach is 1/10 mile walk and includes amenities for the kids.  Wrap Around Porch with outside eating area, sun area & backyard deck. Professional landscaping with seashell driveway, two walkways and flowers/plant and bushes.  Covered deck with picnic bench (for kids with too much sun or a rainy day) Beach chairs (6) and mountain bikes (2) Include cooler/wheels and beach trolley (other kids beach items) Stainless steel grill on backyard porch/deck including a full-size hammock and outdoor grill. Beautiful Gourmet Kitchen with wide open space. Beautiful Bathrooms up and down. Fantastic bedrooms that are well maintained. Bonus Walkout Living area downstairs....
Includes additional Plasma TV, PlayStation 2/games and a full sofa bed; Cable & High-Speed Wireless Internet (free long distance also) Flat Panel Plasma TVs. Bring your own linens: 1 King, 2 Queen, 1 Full, 2 Twins and (a pull-out sofa/full walkout downstairs)
 
While Linens/Pillow Cases & Towels are NOT included – We DO provide pillows, blankets, toilet paper, paper towels, dish detergent, hand soap and laundry detergent!
 
HOWEVER Linen's, Towels and Pillow Cases can be delivered to property and picked up at property by two established businesses that provide simple or bundled linen packages:  The Furies Cape Cod Linens at www.furiescapecodlinenrentals.com  OR Cape Linen Rentals at www.capelinenrentals.com   (It is ALWAYS CHEAPER to bring your own linens which are comprised of bed sheet, pillowcase and bath towel)  If you run into any problems or would like us to set up this for you we would gladly assist!  😊
 
YEAR PURCHASED:
2010
 
ABOUT YOU:
Evelyn and I (with our 3 children) live full time in Lexington, MA. We decided to purchase a vacation home in Chatham, MA because of the short access from Boston. Chatham has all the charm and beauty as Nantucket Island has which is where we married. It just so happens Chatham is so much easier to get to than Nantucket! This was our first purchase and because of the experience and the quality of life we have had vacationing in Chatham we have pursued additional properties and decided to create a business around vacation rentals that caters to families and friends that want to enjoy Chatham and the surrounding area while also staying in professional quality, clean and well stocked lodgings that are within a short distance to sightseeing and Chatham Downtown.  We look forward to providing you a well-deserved vacation or just long weekend away from the hustle and bustle of everyday life. We hope you enjoy your stay!

David & Evelyn Grainger at ChathamVacationProperties on the web (.com)

WHY THIS PROPERTY
Choosing this property and location was important because of the access to the town center, Chatham A's semi-pro baseball, access to the beach and fine restaurants. Of course, the house itself is the 'main' attraction which consists of high quality building materials and an open floor plan. It is perfect for a long weekend or those weeks when you have the whole extended family coming down for the week! It is still the best deal in town around the Oyster Pond Ocean Inlet & Downtown access points!

UNIQUE BENEFITS:
The wrap around porch provides 'lots' of areas for the kids to eat or just relax with puzzles and games. The kids really like the walk-out bonus room downstairs when they want to watch a movie or just get away from the parents! Additional benefits include year-round heat, A/C, flat screen /Comcast cable TV and HIGH-SPEED CABLE INTERNET!  The property location really is unique based on the beauty, quality and openness it offers. Many folks have commented on it as a 'Beach House'. And the location, so close to town and the beach, have made this a fantastic rental property.

David & Evelyn Grainger   www.ChathamVacationProperties.com
781.910.9307
Rates & Availability
Dates
Nightly
Weekend Night
Weekly
Monthly *
Event
Off Season Winter/Spring 2022
Mar 01 2022 -May 20 2022
(2 Nights Min stay)
$450
$1850.00
Shoulder Spring Season 2022
May 21 2022 -Jun 04 2022
(3 Nights Min stay)
$450
$2490.00
Summer Season 2022
Jun 05 2022 -Sep 04 2022
(7 Nights Min stay)
$4190
Shoulder Fall Season 2022
Sep 05 2022 -Oct 30 2022
(3 Nights Min stay)
$425
$2750.00
Off Season Winter/Spring 2022
Nov 01 2022 -May 20 2023
(2 Nights Min stay)
$425
$1850
Owner Policy
RENTAL RULES AND REGULATIONS (Chatham Property)

Chatham Rental Property 49 Queen Anne Road, Chatham, MA 02633 (Owners Phone #781-910-9307)

1. CHECK-IN TIME IS AFTER 3 P.M. EST AND CHECK-OUT IS 10:00 A.M. EST. NO Early Check-ins
.
2. This is a NON-SMOKING unit.

3. Pets are not permitted in rental units under any conditions (unless first approved by Owners)

4. We will not rent to vacationing students or singles under 25 years of age unless accompanied by an adult guardian or parent.

5. DAMAGE/RESERVATION FEE- A $59 property insurance fee must be received within five (5) days of booking the reservation. The fee is NOT applied toward rent; and does not cover excessive cleaning and does not limit your liability if the following provisions are NOT met: a. No damage is done to unit or its contents, beyond normal wear and tear. b. No charges are incurred due to contraband, pets or collection of rents or services rendered during the stay. c. All debris, rubbish and discards are placed in outside trash bins in SEALED plastic garbage bags, and soiled dishes are placed in the dishwasher and cleaned. d. All keys are left on the kitchen table and unit is left locked. e. All charges accrued during the stay are paid prior to departure. f. No noted items are lost or damaged. g. Windows and Doors are secured with either air conditioning unit or heating unit operating. h. NO Early check-in or late check-out. i. The renter is not evicted by the owner (or representative of the owner), or the local law enforcement. J. Any damage that is occurs maliciously or thru any illegal activities. NO SMOKING PERMITTED INSIDE PROPERTY

6. PAYMENT - An advance payment equal to 50% of the rental rate is required within 5 days of confirmation. The advance payment will be applied toward the room rent. Please make payments in the form of traveler's checks, bank money orders, cashier's checks, personal checks payable (preferred) or Pay Pal account.. Credit Cards may be accepted with proper authorization. The advance payment is not a damage deposit. The BALANCE OF RENT is due sixty (60) days before your arrival date.

Checks are made out to: David Grainger OR Evelyn Grainger Address: 1429 Massachusetts Avenue, Lexington, MA 02420 USA Contact Phone: 781-910-9307 PAYPAL EMAIL: david.grainger@maddash.net

7. CANCELLATIONS - Cancellations or changes that result in a shortened stay, forfeit the full advance payment and damage/reservation deposit. Cancellation or early departure does not warrant any refund of rent or deposit. HOWEVER as fair Vacation Rental Owners, we do leave a stipulation that if we get enough time to replace your rental period with another in the result you can't make it we will provide a full refund (minus a 10% service fee) - our properties are popular enough that there is a very good chance with enough notice we can replace that cancelled period.

8. MAXIMUM OCCUPANCY- The maximum number of guests per property is limited to ten (10) persons. An additional charge of $50.00 per person per night for guests in excess of (10) will be assessed unless otherwise approved by property owner (10 overnight guests on property is MAX). THIS PROPERTY REQUIRES A TWO (2) NIGHT MINIMUM STAY.

9. INCLUSIVE FEES - No additional fees are included in the rental rate
Notes
Please email, call, or text us for SPECIAL SEASON RATES, OFFERS or Questions about PRICING PER NIGHT, MULTIPLE NIGHTS, WEEK OR MONTHLY STAYS.

SPECIAL EVENTS LIKE THANKSGIVING, CHRISTMAS, NEW YEARS do include an additional fee and will be added upon request of these dates.

While Linens/Pillow Cases & Towels are NOT included – We DO provide pillows, blankets, toilet paper, paper towels, dish detergent, hand soap and laundry detergent!

HOWEVER Linen's, Towels and Pillow Cases can be delivered to property and picked up at property by two established businesses that provide simple or bundled linen packages: The Furies Cape Cod Linens at www.furiescapecodlinenrentals.com OR Cape Linen Rentals at www.capelinenrentals.com (It is ALWAYS CHEAPER to bring your own linens which are comprised of bed sheet, pillowcase and bath towel) If you run into any problems or would like us to set up this for you we would gladly assist! 😊

If you are approved for a (one) pet a $100 fee will apply and must be approved in writing.

Cleaning fees are included and there is a onetime $59 fee for property insurance.

Please review our rules of the house that goes along with your rental agreement.